It will take a man with the character and strength of former Philadelphia Mayor Frank Rizzo to begin and turn things around in the decaying urban areas of America.
This thought is one that probably hasn't crossed the mind of Stephanie Long, whose 26 year old daughter, Amber, was gunned down in Philadelphia three months ago.
In a city where high rates of black crime have – dare we say "traditionally?" – plagued the city, prompting calls in 2007 for 10,000 black men to patrol the city streets, the death of Amber Long is but pebble skipping into an ocean of crime and misery.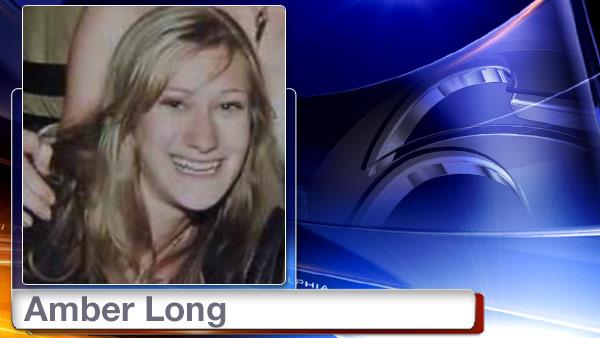 Murdered in early 2014 while walking with her in Philadelphia, Amber Long's black killers are still at large
The momentary ripples were quickly absorbed back into ocean of black-in-origin crime Philadelphia continues to drown in.
According to the Philadelphia Police Homicide Report for 2013, of the 247 homicides last year, 95 percent of the offenders were non-white (79.7 percent black and 15.2% Hispanic). There were only six white homicide offenders though 21 of the 247 homicide victims in Philadelphia were white.
What about offenders in nonfatal shootings? That same report shows there were 1,128 victims of gun violence in 2013, with 42 of those victims white people (95 percent were black or Hispanic); of known offenders, (377), only 6 were white people, with 97 percent of the offenders black or Hispanic.
An astounding 84.4 percent of offenders in non-fatal shootings were black; in 2012, the number was 90.4 percent.
That's a lot of non-white people shooting white people in Philadelphia!
That's why, looking at the data published in the Philadelphia Police Homicide Report, it's almost a mathematical certainty the killers of Amber Long were black.
The cult of "no snitching" within the black community is another dead give-a-way.
It was little more than three months ago that a horrified Stephanie Long watched as her daughter,

Amber, was shot and killed by robbers

in Philadelphia's North Liberties neighborhood.
"Life without Amber – it's not supposed to work that way," Long said this week.

She's channeling her grief into helping to raise money for a scholarship in Amber's name, and advocating for the group

Handbags 4 Peace

, which promotes street-smart awareness and self-defense training for women.
The men who

accosted Stephanie and Amber Long on Jan. 19

as they walked to their car in Philadelphia's Northern Liberties section, and the man who shot Amber when she wouldn't let go of her handbag, remain at large. That her daughter's killers have not been caught, despite police releasing to the media video surveillance footage of the attack and getaway car, is a point of pain for Stephanie Long.
She says she's impressed by the hard work of the Philadelphia police. A reward of up to $30,000 has been offered for information leading to an arrest. But so far, there is no update or additional details to release on the Amber Long homicide, said Officer Leeloni Palmiero, a spokeswoman for Philadelphia police.
"I'm dismayed and disgusted by the people who know who it is and haven't come forward," she said. "There are people who know who it is. ... That they consider that's worth hiding is dismal to me.
"If he can shoot a girl he hasn't met just because she defies him for a second, what will he do to someone else? He can kill, he can hurt, and that's unacceptable to me. I don't know why it's acceptable to those who know where he is."
The purse Amber purchased at a thrift shop for $14 that weekend was found in a field five blocks from where Amber was shot.
"They didn't even take the cash out of it," Stephanie Long said.
Stephanie Long's purse, which another robber had pulled from her shoulder, ended up in an unclaimed postal collection point in Atlanta. It too had been tossed by the robbers, and was found by a junk collector, who took cash and a cell phone out of it and put it in a mailbox.
Wait, Amber's murderers abandoned the purse they procured from her lifeless body, without even taking the cash out of it?
An execution a man like Frank Rizzo would have found intolerable.
In Joseph R. Daughen and Peter Binzen's biography of Rizzo – a man the police of Philadelphia referred to as "the General" – we learn some the reality of black crime never changes.
Outside of the crimes of passion you see in the white community, or the occasional white psychopath, the intense frequency of individual black crimes aggregated together equals the death of a city's viability.
The good people leave when the bad are allowed to flourish.
Long-time mayor of Philadelphia, Frank Rizzo: he had no time for tolerating those who would destroy civilization
And as The Cop Who Would Be King makes clear, Rizzo stood for the good people:
The city did not erupt, as Detroit, with more than forty dead, and Newark, with 25 dead, did. And for that, Philadelphians, black and white, were grateful. But the blacks would not remain so grateful after Rizzo's style as commissioner became better known to them, after they had seen him action on other occasions.

These occasions would reinforce an uneasy suspicion that Rizzo was at heart a racist, a northern Bull Connor whose concept of justice consisted of the speedy and expert truncheoning of the skulls of blacks. Rizzo would protest against this description of himself, but his unrestrained, implicitly violent public comments only served to strengthen that impression. Indeed, an examination of his record tended to support Rizzo. His truncheon was used with the same abandon on whites that it was on blacks.

But far more blacks than whites had contact with the police. Four out of five persons arrested for major crimes in Philadelphia were black. Blacks were responsible for most of the street crime, most of the murders, most of the rapes, most of the robberies. It was random violence by blacks against whites – a college student stabbed to death as he waited for a subway train, a 17 year old youth murdered (because he refused a black gang's demand for money) as he entered a downtown bank three blocks from City Hall at high noon – that terrorized many whites and made them afraid to walk the streets.

And when acts of violence occurred, Rizzo responded in characteristic fashion, either with inflammatory rhetoric, which blacks believed was directed at them as a racial minority, or with strong, personal action, which was considered incontrovertible evidence of a sadistic hatred of blacks.

Rizzo's incendiary reaction to crimes of violence led to similar, if less intense, perceptions of him by the frightened whites. When he denounced a particularly atrocious crime committed by a black, these whites saw him as a sympathetic ally who was determined to keep the blacks in line. But when he condemned an act by a white criminal – as he did whenever one took place – both blacks and whites were able to accept that condemnation for what it was: an attack on a specific individual for a specific offense.

The perception of Rizzo as a racist, while related to his own words and actions, undoubtedly was partially rooted in the way people thought about themselves. Blacks historically had been discriminated against as a group, because they were part of a group that was locked out. A door slammed shut in the face of one black was a door slammed on all blacks. When Rizzo ranted about a specific black criminal, there was a tendency to interpret this as a general assault on the entire race, an assigning of guilt to blacks as a group.

Whites, who were used to being treated as individuals, did not feel threatened when Rizzo attacked a white criminal. But a good number of these same whites still saw blacks as a group, rather than as a collection of individuals. And, when Rizzo reacted against a black criminal, they perceived it as a rebuke to the group, as well as to the individual. The vocal support Rizzo received from whites who lumped all blacks together, the whites who lived in the neighborhoods where resentment against the blacks was the highest, heightened black suspicion of him.

As police commissioner, Rizzo did nothing to help his cause among blacks. In his public statements, he seemed unable to distinguish between black criminals and black activists who challenged authority on the basis of real grievances. In this, he was not unlike those whites who watched with mounting fury the television accounts of blacks marching in protest, occupying public buildings. Demonstrators were seen as thugs. There were "good" blacks, who obeyed the law and sat behind locked doors in their crime-ridden neighborhoods, and there were "bad" blacks, who stabbed and pillaged and defied authority, or encouraged others to do so.



"Hoodlums have no license to burn and sack Philadelphia in the name of civil liberties and civil rights activities," Rizzo said…(p. 131-132)
Actually, the Civil Rights War was waged to give blacks protection from being judged by their actions, granting them the full authority to burn and sack cities.
An attack on one black person – remember Trayvon Martin – is an attack on all black people.
Even when Philadelphia was a majority white city, during the time of Rizzo's rise, those committing the bulk of the crime were born among and raised in the black community.
In an era when blacks have assumed the majority demographic of Philadelphia (though it's still a plurality), the rate of individual black criminals keeping the police of the city busy – and the jails full – has only gotten worse.
But the black community works hard to protect the anonymity of those black people committing crimes (even against their own community), perceiving the judicial system to still harbor racist vestiges from the age of Rizzo.
That's why Amber Long's black murderers are still at large.