Recently, I found myself reading a copy of Charles Darwin's On the Origin of Species. A line struck me as simply astonishing in its breathtaking in its sheer... simplicity:
When a race of plants is once pretty well established, the seed-raisers do not pick out the best plants, but merely go over their seed-beds, and pull up the "rogues," as they call the plants that deviate from the proper standard. With animals this kind of selection is, in fact, likewise followed; for hardly any one is so careless as to breed from his worst animals.
What does happen when one, to paraphrase Darwin, is so careless as to breed from his worst animals with the redistributed tax dollars from its best animals?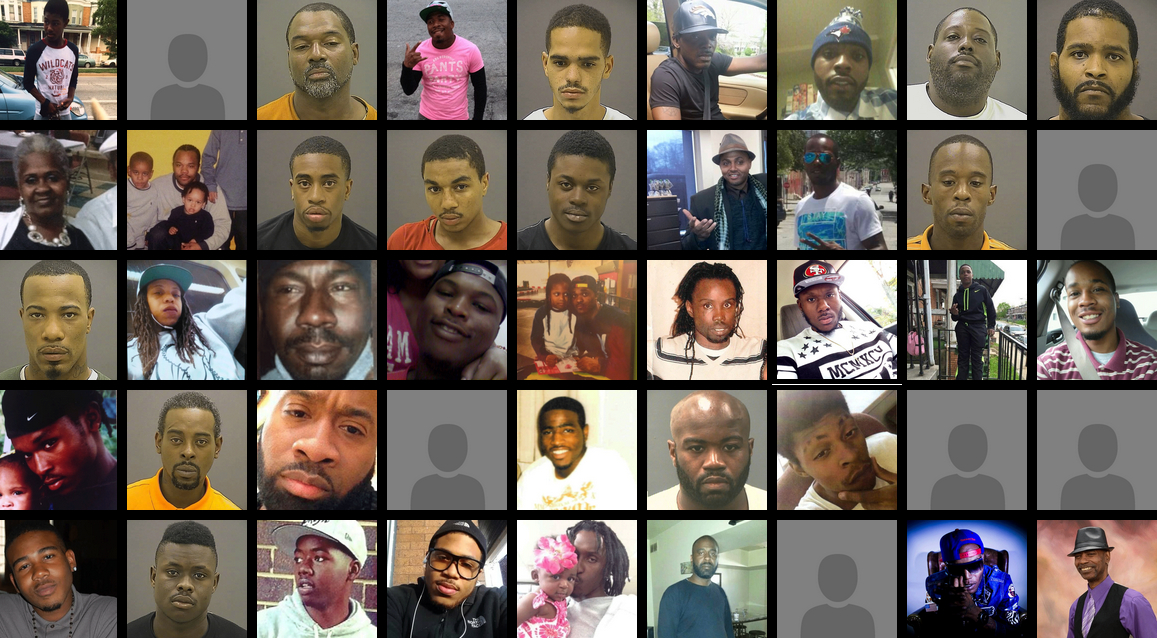 July 2015 in Baltimore: 45 homicides... 43 black victims (with 44 black suspects). No white people were harmed in the making of this Darwinian Nightmare come to life...

We call it Baltimore 2015. [45 murders in 31 days: Looking back at Baltimore's deadliest month

, Baltimore Sun, August 29, 2015]:
Taylor Street and Delvin Trusty began dating in high school after he sent her a message on social media.
They attended prom together, and three years later were expecting their first child. When she gave birth this month, she was surrounded with support, including Trusty's parents and brother, and her mother, sister and cousin — but not Trusty.
Their daughter, a 9-pound, 11-ounce girl named Avah, was born one month to the day that Trusty was gunned down in Northeast Baltimore. "I text his phone still," Street said. "I send pictures of the baby."
Trusty was among 45 people killed in Baltimore in July, a toll that matched the deadliest month in the city's modern history and came amid a surge in violent crime surge that followed Freddie Gray's death.
The last time 45 people were killed in one month was in August 1972, when the city had about 275,000 more residents. The deaths occurred across the city, overwhelmingly in historically impoverished neighborhoods.
All but one of the victims were male, all but two of them black. Many had serious criminal records. The victims also included a 5-month-old boy and a 53-year-old grandmother, a teen stabbed to death in a dispute over a cell phone and a carryout deliveryman killed in a robbery.
They left behind scores of grieving relatives, including dozens of children and stepchildren who will grow up without fathers — a city's deadly legacy.
Of the 45 homicides, all but two were black: only one involves a non-black suspect, and it's a case of Asian infanticide (the other homicide was an Indian deliveryman being gunned down by a black dude).
The "historically impoverished neighborhoods" didn't manifest out of the ground: at one point a need arose for houses to be built and an economy to flourish, which quickly dissipated as the racial character of the neighborhood went from white to black.
Let's take a quick look a few of the 43 black homicide victims from July of 2015 in Baltimore and see if we can't judge by the content of their character... [

45 murders in 31 days

:

The victims of July violence

, Baltimore Sun, August 29, 2015]:
Nathaniel Wheeler 31-year-old, African-American, male. Killed by shooting, 7/2/15 1:41 PM, 2700 Auchentoroly Terrace. Nathaniel Wheeler was shot multiple times while working on a construction site in West Baltimore on July 2, the day after his birthday. Tavon Wheeler said his brother's death makes him one of just a few men in his family who are not incarcerated or dead. "I've lost a lot to these streets," he said. "I've been shot on these streets; my brother's been shot on these streets; my father's died on the street, hit by a car when he was 28; my brother got hit by a car, died when he was 9; my grandfather died in the street to overdose.

Lamont Randall 39-year-old, African-American, male. Killed by shooting, 7/7/15 10:37 PM, 900 W Fayette. Nicole Jones-Randall, 37, said her husband was a devoted family man. They shared seven sons and four grandchildren, whom he frequently posted about on Facebook. His Facebook photos include those of his family and of his tattoos, one of which read "Death before dishonor" across his chest. Jones-Randall said that Randall, who would have turned 40 on Aug. 18 "wasn't an angel." Court records show several convictions resulting in prison time. But Jones-Randall said that he used his experiences to impart wisdom on his children.

Shyteak Lawrence 25-year-old, African-American, male. Killed by shooting, 7/19/15 9:30 PM, 1100 N Longwood St. Shyteak Lawrence Jr. was a friend of Freddie Gray, and was "really hurt" by his death in April, he told a news service affiliated with the Nation of Islam. "I'm terrified to walk out here, not because of the men on the corner," he told The Final Call newspaper. "It's because of the officers." Less than three months later, Lawrence himself was shot dead. His alleged killer was his girlfriend's former boyfriend, according to court records. The killing came after an argument turned physical, records state, In a recent interview, Lawrence's mother said she knows little about the case.

Clerow Myers III 23-year-old, African-American, male. Killed by stabbing, 7/23/15 9:22 PM, 4000 Glengyle Ave. Clerow Myers III's family takes umbrage at the suggestion from police that he died over a $3 dispute. They say the deadly encounter began when Myers and another man argued over money for a hotel room, but escalated when the man threatened Myers' girlfriend and his 15-year-old brother with a knife. When Myers found out, he fought the man, who later returned and killed him, relatives said. Police said at the time the dispute was over $3 in change left over from the hotel room rental. Clerow Myers Jr. said he taught his children to stick up for one another, but that didn't make his son's death any less heartbreaking. "I'm hurt that he's gone, but I'm also proud because he did exactly what I taught him to do." Witnesses identified Ta-von Marrell Harris, 35, as the suspect, and police have charged him in the slaying.

Donte Dixon Jr. 29-year-old, African-American, male. Killed by shooting, 7/31/15 12:00 AM, 4500 Edmondson Ave. Donte Dixon Jr., was a popular Baltimore-area rapper, whose lyrics often depicted the troubles of growing up in a violent city. "You don't grind, you don't shine, that's the motto where I'm from. … Make my local police salary in less than a month, that's the reason they harassing me to put me in those cuffs," he rapped in one song. Dixon, who went by the name G-Rock, fell in love with rap music at an early age, relatives said. He was part of a rap group called Teflon Dons. "He was an outgoing person, fun," said James Jones, a friend. "A lot of people loved him. He was a good guy. He didn't start no trouble. He tried to stay away from stuff like that."
By my count, at least four aspiring rappers were among the 43 black homicide victims in Baltimore during the month of July in 2015; few of the homicides have a connection to gang activity, with most occurring over something as seemingly insignificant as a $3 debt.
These 43 black homicide victims' (all murdered by other black people, with none involving a police officer as a suspect) - as well as the Indian immigrant gunned down by the black suspect - lives represent exactly why these neighborhoods are "impoverished."
The life each of them led directly correlates to the blight, ruin, and complete collapse of the morality and social capital once keeping the community together (and enabling it to be built) when white people called these parts of Baltimore home.
We have been so careless as to allow the worst of our population to breed. The end result of this disastrous decision does not come without consequence: we call it Baltimore in 2015.